Check out Our art blog at
Mrsthalersarcolaartroom.wordpress.com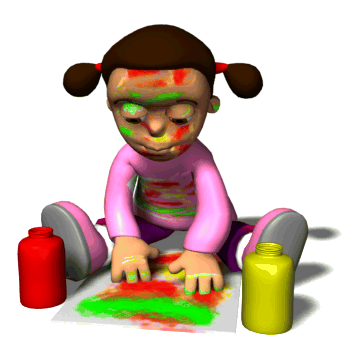 This year in Art, students will have the opportunity to use a variety of materials to create art works of their own. Each class will meet with me once a week for 50 minutes throughout the year. Projects require imagination and are sometimes integrated with classroom content. Our curriculum covers the key components needed to understand and explore art!
We will explore several different types of
ART
...
Painting
The materials students will be using are non-toxic and generally washable but please send your child in clothes that can get messy on their art day.
*Each of my lessons are affiliated with the criteria of the Loudoun County Standards of Achievement, the Virginia Standards of Learning, and the National Visual Arts Content Standards.