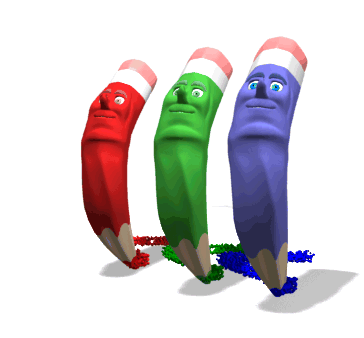 Welcome to the Art Room

!
I align my lessons carefully to criteria in the Loudoun County Standards of Achievement, the Virginia Standards of Learning and the National Visual Arts Content standards. Students have direct art instruction from a visual arts educator once a week for 50 minutes. There will be many projects experienced during the year. The 9 week plans you see on the website are a brief overview of what your child will be learning in art. Occasionally some projects may change or new ones may be added. Due to school functions or sudden bursts of inspiration - no project is set in stone!
SOURCE: Eisner, E. (2002). The Arts and the Creation of Mind,In Chapter 4, What the Arts Teach and How It Shows. (pp. 70-92). Yale University Press. Available from NAEA Publications. NAEA grants reprint permission for this excerpt from Ten Lessons with proper acknowledgment of its source and NAEA.
Creativity is allowing yourself to make mistakes. Art is knowing which ones to keep. - Scott Adams