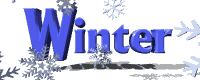 WINTER SPORTS CLUB
Winter Sports Club interest meeting will be held
all lunch shifts in the auditorium.
Interest meeting Information:
Tentative Trip Dates:
Friday, Jan. 20th, Thursday, Jan. 26th, Friday, Feb. 3rd, Friday, Feb.10th, Friday, Feb. 24th.
Make-up Date: Friday, March 3rd.
Winter Sports Club Membership Form:
Must be completed by all participants by
Friday, October 28th
New Member/Parent Meeting
Tuesday, November 8th, 9:00 - 10:00 am OR 6:30 - 7:30 pm
Former Winter Sports Club Member Form Collection
(Parent and Member must come to turn in forms.)
Tuesday, November 8th, 9:00 - 11:00 am, 4:00 - 7:00 pm
Thursday, November 10th, 8:00 - 8:30 am, 3:45 - 5:00 pm
If you have any questions please contact one of the sponsors.
Students will be expected to have health insurance. If a student does not carry health insurance the school can provide access to a discounted insurance plan for students wishing to participate.