Shopping Hours:
Monday 3/6, 12:15-2:15 PM
Mon. 3/9, Tues. 3/10 & Wed., 3/12: 8:30 AM - 2:30 PM
Thursday, 3/12, 8:30 AM -7:30 PM
Friday. 3/13, 8:30-10:30 AM
Reading is the most important skill you can teach a child.
Of all the skills children learn, it is the one you can influence the most.
Our Book Fair theme –EXPLORE AN OCEAN OF BOOKS!--takes students to a reading celebration overflowing with fun, engaging, and affordable books kids want to read. Giving kids access to good books and the opportunity to choose books will motivate them to read more. And like most acquired skills, the more kids practice reading, the better they'll get.
Reading is vital to every child's success, and raising kids as readers means getting involved while they're young. Now is the time. Since there will never be a substitute for a parent's direct involvement in his/her child's education, please make plans to visit our Book Fair.
If you're all booked up and too busy to visit during Book Fair week, be sure to visit the Online book Fair at http://bookfairs.scholastic.com/homepage/creightonscrnrelemsch1 Our Online Fair is available for an extended time from March 6th through the 21st . Items purchased through the online book fair will be available AFTER the fair closes on March 21st.
We look forward to having you participate in our Fair, and remember, all purchases benefit our school!
Want to volunteer? Please visit our Sign-up Genius link below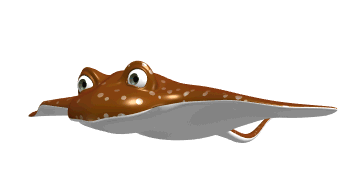 NEW Book Fairs App Makes Finding the Right Book a Snap
The NEW Book Fairs app is absolutely FREE and is available for the iPad®, iPhone® and Android™ mobile devices. With any scan of a book cover or barcode these details are displayed:
Reading levels (AR, Lexile, DRA, Guided Reading,and Scholastic Reading Counts!)
Appropriate age and grade
Book summary
Price
Videos and podcasts
Awards
Parents are also able to search thousands of titles to find recommendations on similar books, create wish lists, and even make purchases for books available online. Purchases are made through your Online Fair and add to your total Book Fair sales.
Learn more with these valuable resources:
Watch Live Demo
Mobile App FAQs
App Information
Apple, the Apple logo, iPad and iPhone are trademarks of Apple Inc., registered in the U.S. and other countries. App Store is a service mark of Apple Inc.
Android is a trademark of Google Inc. Google Play is a trademark of Google Inc.
- See more at:
http://www.scholastic.com/bookfairs/experience/articles/2013/oct/bfc-mobile-app.asp#sthash.UqekAn0u.dpuf