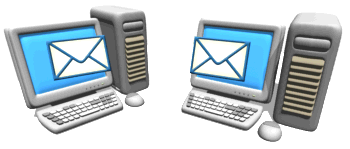 Communication is the key to all successful relationships.
Schedule of specials is written in student agendas.
PEANUT FREE CLASSROOM - Please bring a healthy peanut free snack.
To my students and parents: Thank you for all your effort studying and reviewing the material taught this year. Enjoy your weekend!
You will put together a scrapbook showing where you have traveled in Virginia (your state) over the past school year. What do you want your classmates and teacher to see? Take lots of pictures and please follow the guidelines. The deadline for this is a May 29th. If you are having difficulty please feel free to email me.

Your book must include the following:
At least 7 places of interest in Virginia

Accompanying pictures with you in each photo

A narrative describing the importance of the destination you selected

A reflection from each trip. Make it personal, for example, were you disappointed? Did the place meet your expectations? What were your first feelings when you got there? Do you think it was worth going to?
Dr. Robinson - 4th Grade
In our classroom, we will utilize 21st century skills daily. Your child will share with you what they learn through technology any time, any-where. They will show you how to go on virtual field trips learning about Virginia history. Most evenings your child will need to complete an assignment on the computer. They will electronically forward that assignment to me. This helps them embrace digital communication in a safe, flexible, effective environment. All students are assigned a number in class that they will use for these submissions. They never need to put their names on any of these assignments. The students enjoy creating presentations with animation and sound. Please encourage them to use excel and word as this continues to afford students with opportunities in and out of class to apply technology to develop skills, design and facilitate meaningful learning experiences, thereby encouraging students to create, problem solve, communicate, collaborate, and use real-world skills.

The goal in our classroom is for each student to become a confident, life-long, independent learner, growing to his or her fullest potential.

Rosa Lee Carter School is a Positive Behavior Intervention School. We support the three paws of respecting self, property and others at all time. As a school, we have many initiatives that recognize students who are modeling this behavior.

Please feel free to email me if you have any questions. The success of our classroom comes from open communication and modeling the skills we want students to embrace. I believe it will be a great year and I look forward to working with each of you!



Email me: sherri.m.robinson@lcps.org
Applying concepts is the main concept of all the skills we have learned this year. All of our tests are graded on this concept. Please make sure you are helping your child apply what they are learning.
We have tentatively created a plan for reviewing Social Studies and Math for the SOL's please review the homework pages. Please contact me if you have any question
The content of outside links is not controlled by Loudoun County Public Schools. While school staff review links when they are inserted, the content may change. If you find any linked home page content you consider inappropriate, please bring the matter to the attention of the building principal. Remember that the outside source Web page may link to other pages that have not been reviewed; explore at your own risk."