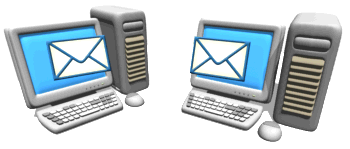 Communication is the key to all successful relationships.
Please if your student needs snack have them bring it to school. They lose precious learning
as they leave the room and wait in line to purchase this item. Thank you for your help regarding this matter. Enjoy your weekend.
Please remember to turn in your money for Jamestown, it is a fabulous memory.
On-line Learning:
As you know our homework is on-line. I will continue to support them on-line. I will be checking on student progress even when it snows. Please feel free to email me, as I will respond to questions. Thank you for how hard everyone is working together.
Wax Museum Time Line: This has changed please review with your student.
As most of the students have completed all of these items please check with your student what they have left to complete. All the wax museum final paper, draft, essay, speech, artifacts and knowing what the costume is like is due Tuesday, March 11.
Students should know the following standards from first quarter:
Virginia Studies refrigerator cards 1, 2,3, 4, 5 and 6
Science refrigerator cards they should know how to complete a science lab report
4.1 scientific method standard
4.8 Natural resources
4.7 Space
4.6 Weather
4.2 Force and Motion
4.3 Electricity
Students are working on understanding and knowing how to:
Reading
4.3 Fiction/Nonfiction context clues, word origins, word reference materials, synonyms, antonyms, multiple meaning of words
4.4 Fiction Comprehension which includes: authors purpose, describe how the choice of language, setting and information contributes to the authors purpose, identify major events and supporting details, describe the relationship between text and previously read materials.
4.5 Nonfiction Comprehension which includes: inferencing, summarizing
4.1 Oral communication - giving directions, contribute to group discussions, use grammatically correct language and specific vocabulary to communicate ides
4.2 Oral presentations - use subject related information and vocabulary, listen to and write information, organize information for clarity
Math
4.15 Patterns: numerical/geometric patterns, growing/repeating patterns
4.1 Number sense: place value, comparing, rounding, estimation, addition/subtraction
4.16 Equality: associative property, commutative property
4.7 Multiplication - single and double digit
4.8 Division- single and 2 & 3 digit divided by 1
4.14 Graphing
4.13 Data and probability
4.2, 4.3 Fractions
4.4 Decimals
Schedule of specials will be written in student agendas.
PEANUT FREE CLASSROOM - Please bring a healthy peanut free snack.
SPECIALS:
MONDAY: PE MUSIC
TUESDAY: ART FLES
WEDNESDAY: PE LIBRARY A WEEKS COMPUTER LAB B WEEKS
THURSDAY: MUSIC
FRIDAY: PE
In our classroom, we will utilize 21st century skills daily. Your child will share daily what they learn through technology any time, any-where. They will show you how to go on virtual field trips learning about Virginia history. Most evenings your child will need to complete an assignment on the computer. They will electronically forward that assignment to me. This helps them embrace digital communication in a safe, flexible, effective environment. All students are assigned a number in class. The assigned number will be used for these submissions. They never need to put their names on any of these assignments.

The students will create presentations with animation and sound. Please encourage them to use excel and word as this continues to afford students with opportunities in and out of class to apply technology to develop skills, design and facilitate meaningful learning experiences, thereby encouraging students to create, problem solve, communicate, collaborate, and use real-world skills.

The goal in our classroom is for each student to become a confident, life-long, independent learner, growing to his or her fullest potential.

Rosa Lee Carter School is a Positive Behavior Intervention School. We support the three paws of respecting self, property and others at all time. As a school, we have many initiatives that recognize students who are modeling this behavior.


Please feel free to email me if you have any questions. The success of our classroom comes from open communication and modeling the skills we want students to embrace. I believe it will be a great year and I look forward to working with each of you!
Parents will receive the following material for their student to keep at home: math vocabulary cards, science refrigerator cards, Virginia studies refrgerator cards, read and write gold access and reading logs which will be due every Friday. The students will also have a copy of this at school in their desks. Please keep these items where your child will have access daily to help in their homework. They will be required to learn this information throughout the year. Your child will be tested at the end of the year on all of this material. I am excited to work with your child. It is going to be a great year.
Email me: sherri.m.robinson@lcps.org
The content of outside links is not controlled by Loudoun County Public Schools. While school staff review links when they are inserted, the content may change. If you find any linked home page content you consider inappropriate, please bring the matter to the attention of the building principal. Remember that the outside source Web page may link to other pages that have not been reviewed; explore at your own risk."