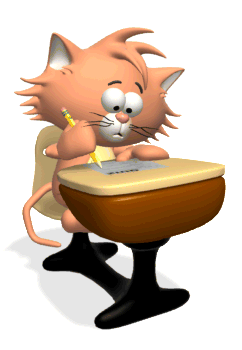 Welcome to another fabulous year at Mill Run Elementary! My name is Ms. Page and this will be my 19th year teaching and my 11th year as a Mill Run Teacher. I grew up and graduated from college in Pennsylvania. I then spent 8 years living, teaching, and earning a Master's Degree in southern California. My move to Virginia brought me to Loudoun County and closer to my family.
I'm very happy to be returning to such a wonderful school for another year and I'm excited to be working with your children. Our team is dedicated to providing a rich curriculum, meaningful field trips, and in helping your children grow to their fullest potential. Thank you in advance for all of the support you give your children on a daily basis!

Harley wishes you a very happy school year!
2013-2014 Specials Schedule:
Tuesday: Art
Wednesday: Library, PE, FLES
Thursday: Music, Computer Lab
Friday: Music, PE
Guidance is Every other Monday
DARE is on Tuesdays when scheduled
SCIENCE
(click the title to link to the textbook)
Username: Virginia (with a capital V)
Password: Science (with a capital S)
Once on the table of contents page click the chapter header (colored box) to link to the specific chapter
Internet Links
Order of Operations
Interactive games and activities across the curriculum content